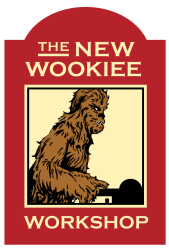 Three weeks of downtime due to Cindy's lack of faith in my abilities to install the boards. Mostly she objected to my use of corner pieces. Since Cheryl (her best friend and our interior designer) didn't approve of them, Cindy didn't want to accept my decision to make use of them. To be honest, their aesthetics come second to their ease of use. If I put them in the corners, I only have to cut the boards to length (to go flush against the corner pieces.) I don't have to cut the angles and I don't have to cope anything. It is much much much easier to use corner pieces. And it actually looks pretty good, even in my opinion. But Cindy wouldn't let me do it without her Dad helping and approving of everything. Thus, a thousand bucks worth of boards sat untouched for almost a month.
Eventually, however, my father-in-law (Robert) came to my rescue, blessed the operation, and we got down to it. He put in the corners, while I started to cut the boards to length. It really isn't rocket science. The process is just a repetition of the following: measure the distance twice, measure the board twice, cut the board cleanly, try to put it in place. If it fits, nail it. If it doesn't fit, cut it down until it fits, then nail it.
The first photo is me, cutting a couple of boards, with my brand new mitre saw. Absolutely luuuuv that monster. Dual bevel. Compound. 12" slider. Even a laser sight on it! It's an early xmas present, from my parents. Love it. Love it. Love it. It made this whole adventure eighteen times more exciting.
Second shot is an example of the corner pieces. They aren't primed, like the crown. Just raw wood. Notice that we didn't paint up to the top of the wall? Would have been a wasted effort, since the crown covers it. Anyway, Robert nailed them into place and then I'd get the boards cut to length. They butt right up against the corner pieces. Flush. No complex angles involved.
Cutting angles suckdiddlyucks. A lot of boards and time get wasted by cutting the angles wrong. Time and boards are worth money. I hate wasting time. And hate wasting money even more. Corner pieces to the rescue!
Couple of action shots. Next on my "to purchase list" is a nailer. Robert has a nice finishing nailer, but I'm inclined to get a cordless one from Dewalt. The cost of buying my own is about the same as renting one twice. I've little doubt I'll need a nailer more than twice in the next year, so I'm going to let my credit card cool off a bit, then buy one.
Today, we only had Robert's. I've used a finishing gun before. And now, forever more, I'll never do it
without
a finishing gun.
Much much much much much muuuuuuch easier with the nailer. It cuts the time and effort down by an order of magnitude. Without it, we would have been hammering for hours, and likely doing a lot more damage to the wood. With it, we did almost all of the crown and floorboards in the living room in half a day.
The dining room is next, but I have to get the floors settled. And in the meanwhile, I'm going to crank out the casings on my own. But I think we've made plenty of progress, and I couldn't be happier.
Onward and upward.